Water Pollution 2019
About Conference
EuroSciCon is organizing meeting entitled "10th Edition of International Conference on Water: Pollution, Treatment & Research" is scheduled from March 14-15, 2019 at London, UK. EuroSciSon is the UK based independent life science Events Company with predominantly business and academic client base.
On behalf of
Water Pollution 2019
Organizing Committee, we are pleased to invite academics, counsellors, educators, environmentalist, policy makers, research scientists, self-help group facilitators, teachers, business delegates and Young researchers across the world to attend the conference.
The 2019 meeting promises to be a dynamic and informative event and going to explore the issues, innovations and integrated approaches towards water pollution and waste water management, the speakers are a multidisciplinary gathering of globally perceived specialists that speak on Water Sustainability: Case Studies & Practical Applications. This is 2-day Meeting and you can participate in a number of educational formats including General Sessions, Poster Presentations, and Workshops/Symposium, Meet-the-Professor Sessions, Oral Presentations, video presentations and other interactive and informal exchanges.
We trust you will discover the Meeting beneficial, enlightening and agreeable. We want to thank all EuroSciCon Members and participants whose commitments and cooperation have been basic to the accomplishment of the association!!
Scientific Sessions
Track 1: Water, Environment and Health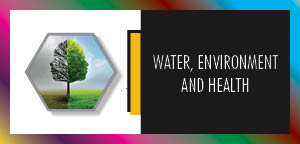 Globally, 23% of all deaths and 26% of deaths among children under age 5 are due to unavoidable environmental factors. All these factors are manifold and far reaching. They include: Exposure to hazardous substances in the air, water, soil, and food, natural and technological disasters. These interactions affect quality of life, years of healthy life lived, and health disparities. Poor environmental quality has its greatest impact on people whose health status is already at risk. Therefore, environmental health must address the societal and environmental factors that increase the likelihood of exposure and health diseases.
Water: An Essential Element for Life
Morphology of Water
Nutrient Management
Water Borne Diseases
Drinking Water and Wastewater Systems
Harmful Effects of Water Pollution
Water Supply and Sanitation
Removal of Pharmaceuticals from Water
Challenges of Water and Food Security
Track 2: Urbanization and Water Quality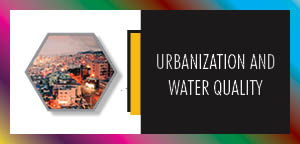 Urban populations interact with their environment. Urban people change their environment through their consumption of food, energy, water, and land. And in turn, the polluted urban environment affects the health and quality of life of the urban population. Urbanization has negative consequences on health due mainly to pollution and overcrowded living conditions. It can also put added pressure on food supply systems. The pressures of urban living may lead to crime and other consequences of social deprivation.
Effects on Water Resources, Water Cycle and Water Quality
Urban Water Management
Urban Stormwater Infiltration Systems
Urbanization Causes Water Scarcity
Smart Cities and Urban Water Supply Management
Track 3: Water and Climate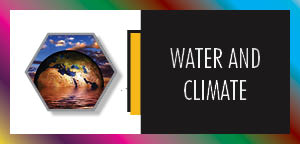 Climate change intensifies this cycle because as air temperatures increase, more water evaporates into the air. Warmer air can hold more water vapor, which can lead to more intense rainstorms, causing major problems like extreme flooding in coastal communities around the world.
Climate Impacts on Water Resources and Water Crisis
Coastal Risk Management in a Changing Climate
Climate Change Consequences
Challenges for Atmospheric Research
Assessing and Managing Coastal Flood Risk
Track 4: Water: Sequel on Agriculture and Soil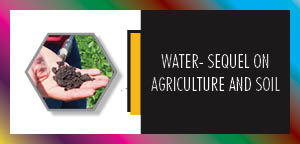 Improperly managed agricultural activities may impact surface water by contributing nutrients, pesticides, sediment, and bacteria, or by altering stream flow. Fertilizer and pesticide use, tillage, irrigation, and tile drainage can affect water quality and hydrology. However, agriculture is both cause and victim of water pollution. It is a cause through its discharge of pollutants and sediment to surface and/or groundwater, through net loss of soil by poor agricultural practices, and through salinization and waterlogging of irrigated land.
Biochar Adaptation
Retention, Release and Transport in Soils/Groundwater
Biodiversity of Food and Agriculture
Impacts and Adaptation in the Agricultural Sector
Colloidal Interactions of Nanoparticles with Water, Sediment, Soils
Soil Fertility and Biogeochemistry
Track 5: Environmental Hydraulics and Hydrology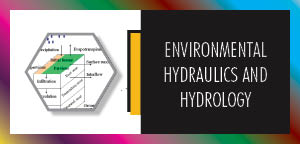 Hydraulics and Hydrology are the key disciplines that allow for tackling the technological issues associated to the need for efficient usage of water and protection against related hazards. They contextualize the fundamental sciences of fluid mechanics, hydrodynamics and atmospheric physics for the purpose of achieving water-related technological advancements with positive impacts on human communities.
Environmental Flows "Interactions between Hydrological and Biological Processes
Advanced Models in Turbulence, Heat Transfer and Mass Transfer
Hydrologic Risk and Uncertainty
Novel Monitoring Techniques and Analytical Approaches in Hydroecology
Waves and Currents
Fluid Mechanics
Track 6: Water and Energy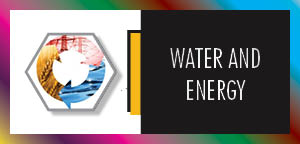 Water energy resources include hydroelectric power from lakes and rivers, ocean energy in its various forms, and energy technologies that take advantage of saline water. Hydropower makes use of the kinetic energy water gains when it drops in elevation. Typically, water dammed in a lake or reservoir is released through turbines and generators to produce electricity, Hydropower has been a staple of electricity since the beginnings of the electric age. However, very little of this potential is currently slated for development.
High Energy Costs Vulnerability
Emissions of Greenhouse Gas
Energy Production from Urban Water Cycle
Track 7: Microplastics as Emerging Contaminants
Microplastics come from a variety of sources, including from larger plastic debris that degrades into smaller and smaller pieces. In addition, microbeads, a type of microplastic, are very tiny pieces of manufactured polyethylene plastic that are added as exfoliates to health and beauty products, such as some cleansers and toothpastes. These tiny particles easily pass through water filtration systems and end up in the ocean and Great Lakes, posing a potential threat to aquatic life.
Methods of Detection / Characterisation
Fate and Effects in Marine and Freshwater Systems
Effects of Emerging Contaminants in Tropical Environment
Track 8: Interaction with Polyfluoroalkyl Substances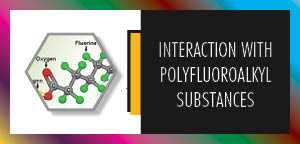 Polyfluoroalkyl Substances (PFAS) are a class of man-made chemicals. These chemicals are used in several types of consumer products, such as carpets, clothing, fabrics for furniture, paper packing for food, firefighting foam, and other materials, such as cookware, that are resistant to water, grease, or stains. Therefore, many people have been exposed to PFAS and have these chemicals in their blood from non-drinking water sources. It affects growth, learning, and behavior of infants and older children, lower a woman's chance of getting pregnant, interfere with the body's natural hormones, increase cholesterol levels, affect the immune system, increase the risk of cancer etc.
PFASs in Surface, Groundwater, Drinking water and Marine Environment
Impacts on environment and human health
Retention, release and transport in soils/ groundwater
PFASs interactions with soils and sediments
Track 9: Industrial Wastewater Management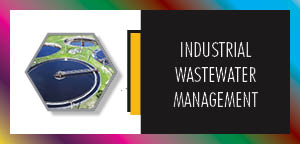 Industrial Water treatment is used to accumulate most water-based industrial processes, such as heating, cooling, processing, cleaning, and rinsing so that operating costs and risks are reduced. Water treatment is also engaged to improve the quality of water contacting the manufactured product such as semiconductors, or can be part of the product e.g. beverages, pharmaceuticals, etc. In these cases, poor water treatment can root to defective products.
Simulation and Optimization Techniques of Water Pipe Networks
Wastewater Sludge Stabilization
Wastewater Quality and Management
Chemical and Microbial Risk
Overview of Drinking Water & Wastewater Resilience
Track 10: Water Adsorption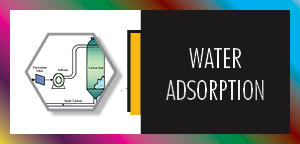 Adsorption is one of the most systematic processes of advanced waste water treatment technology, which industry and academic researchers widely engaged for the removal of various pollutants. Activated carbon is one of the most widely investigated adsorbent in water treatment process. In recent years, the "adsorption" process has become more accepted as "Bio sorption" which uses biomaterials as the adsorbent, for contaminated water treatment. Magnetic adsorbents are an attractive solution for metallic and dye pollutants, particularly due to the simple magnetic separation process.
Effect of Surface Chemistry on Adsorption
Process of Adsorption
Sedimentation and Filtration
Low Cost Adsorbents
Batch and Column Experiment
Heat Pump System
Track 11: Water Microbiology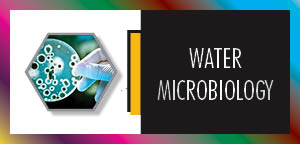 Water microbiology is the science that deals with microscopic living organisms in fresh or salt water systems. While aquatic microbiology can encompass all microorganisms, including microscopic plants and animals, it more commonly refers to the study of bacteria, viruses, and fungi and their relation to other organisms in the aquatic environment. Bacteria, viruses, and fungi are widely distributed throughout aquatic environments. They can be found in fresh water rivers, lakes, and streams, in the surface waters and sediments of the world's oceans, and even in hot springs. They have even been found supporting diverse communities at hydrothermal vents in the depths of the oceans. Humans have taken advantage of the role these microorganisms play in nutrient cycles. At sewage treatment plants, microscopic bacteria are cultured and then used to break down human wastes. However, in addition to the beneficial uses of some aquatic microorganisms, others may cause problems for people because they are pathogens, which can cause serious diseases. For example, viruses such as Salmonella typhi, S. paratyphoid, and the Norwalk virus are found in water contaminated by sewage can cause illness. Fecal coliform (E. coli) bacteria and Enterococcus bacteria are two types of microorganisms that are used to indicate the presence of disease causing microorganisms in aquatic environments.
Freshwater Microbiology
Biotic and Abiotic Characteristics
Hydrobiology
Ecological Habitats of Microorganisms in Aquatic Environments
Factors Affecting the Microbial Population
Enumeration Mechanism
Taxonomy, Physiology, and Ecology of Aquatic Microorganisms
The Ecology of Microorganisms in Natural Waters
Waste Disposal in Aquatic and Solid Media
Biogeochemical Transformations
Track 12: Aquatic Ecosystem
Freshwater ecosystems cover 0.78% of the Earth's surface and inhabit 0.009% of its total water. Ecosystems contain both the living plants and animals and the nonliving elements (water, sunlight, soils) on which they depend. Aquatic ecosystems (habitats and organisms) include our rivers and streams, ponds and lakes, oceans and bays, and swamps and marshes, and their associated animals.
Global-Scale in Aquatic Systems
Marine Engineering
River Restoration and Remote Sensing
Erosion Processes
Track 13: Water Resources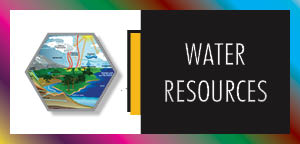 As the carrying capacity of the Earth increases greatly due to technological advances, urbanization in modern times occurs because of economic opportunity. This rapid urbanization happens worldwide but mostly in new rising economies and developing countries. Cities in Africa and Asia are growing fastest with 28 out of 39 megacities (a city or urban area with more than 10 million inhabitants) worldwide in these developing nations. The number of megacities will continue to rise reaching approximately 50 in 2025. With developing economies water scarcity is a very common and very prevalent issue. Global freshwater resources dwindle in the eastern hemisphere either than at the poles, or with the majority of urban development millions live with insufficient fresh water. This is caused by polluted freshwater resources, overexploited groundwater resources, insufficient harvesting capacities in the surrounding rural areas, poorly constructed and maintained water supply systems, high amount of informal water use and insufficient technical and water management capacities.
Water Resources Engineering and Management
Impact of Climate Change on Water Resources
Trend in Water Use and its Anticipation
Groundwater and Surface Water Interaction
Ground Water (Artificial) Recharge
Track 14: Water-related Disaster Risk Reduction
When disaster strikes, it usually manifests itself through water. Floods, landslides, tsunamis, storms, heat waves, cold spells, droughts and waterborne disease outbreaks are all becoming more frequent and more intense. The impacts and costs of these events are exacerbated by such factors as unplanned urbanization and degradation of ecosystem services. Reducing risk to, and improving the resilience of, water and sanitation services will be key to maintaining access during a climatically uncertain future.
Early Warning System for Disaster Risk Reduction
Rainfall-induced Landslide
Dam Break
Community-Based and Socio-Culture Approach on Disaster Risk Reduction
Debris Flow
Storm water Management
Flood and Flush Flood Disaster Risk Reduction
Track 15: Environmental Sustainability and Development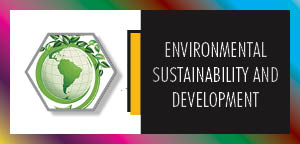 The ecological stability of human settlements is part of the relationship between humans and their natural, social and built environments. Also termed human ecology, this broadens the focus of sustainable development to include the domain of human health. Fundamental human needs such as the availability and quality of air, water, food and shelter are also the ecological foundations for sustainable development; addressing public health risk through investments in ecosystem services can be a powerful and transformative force for sustainable development which, in this sense, extends to all species.
Massive Extinctions from Human Activity
Sustainable Forest or Sustainable Profit?
National Biodiversity Strategy and Action Plans
Capacity Development and Transfer of Marine Technology
Ecology and Biodiversity Monitoring
Methods and Models for Water Research
Track 16: Water Pollution: Ethics and Regulations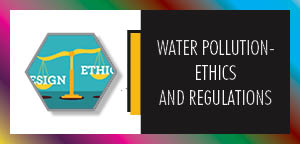 Common ethical principles in water use and water management should be accepted in all geographies, in all stages of economic development and for all time. We need to know that in implementing these principles there can be different strategies and methods, which will be appropriate for different situations. However, the ethical principles, which are having such policies, will be consistent throughout the world. According to water management in a political point of view, there are two main chains of thought on the question: should water be privatized? In this field track, we are going to discuss the laws & the ethical issues related to water pollution & its management.
Government Efforts and Transnational Collaboration
Disaster Risk, Climate Change and International Development.
Risks and Possibility
Foreign Legal Developments: Comparative Law and Policy
Water Laws & Policy: Problems, Prospects and Consumer Perspective
Monitoring and Preventing Water Pollution
About London, UK
London is the capital and most populous city of England and the United Kingdom. It is among the oldest of the world's great cities—its history spanning nearly two millennia—and one of the most cosmopolitan. It is a city of hope and potential. It is a largest city in the United Kingdom and the largest measure in the European Union. One of the most cities in Europe London offers a gorgeous taste of world culture and beautiful sights. London knows as the one of the world's key global cities and the important international financial Centre, has the highest GDPs city in Europe. London has a different range of people, religion and cultures, and languages were use in its. There are four world Heritage sites of London and other famous landmarks. London was developed evolutionary, economy arts and architectures since the period middle Ages that provide the key characteristics as created economy and temples of great significance and complexity.
Top Attractive Places to Visit in London
London Eye: A modern but already very popular tourist attraction is the London Eye, a giant observation wheel located in the Jubilee Gardens on the South Bank. A predecessor to the London Eye, the Great Wheel, was built for the Empire of India Exhibition at Earls Court and opened to the public on 17 July 1895. Many famous land marks are clearly visible; including Buckingham Places, St. Paul's Cathedral and the Houses of Parliament.
Big Ben: The name Big Ben is often used to describe the tower, the clock and the bell. The clock was installed in the Clock Tower in April 1859. It successfully began keeping time on 31 May 1859. It was not long before the chimes of the Great Bell, also known as Big Ben. The tower is officially known as Elizabeth Tower.
Tower of London: It is one of the world's most famous fortresses and has been service as royal place, prison armory and even a zoo. The ancient stones hold within them dark secrets, as fortified vaults shine with priceless jewels and historic uniformed Beefeaters stroll the grounds. The Tower of London is one of the city's premier attractions.
Looking forward to see you in London, UK!!
Market Analysis
MARKET ANALYSIS
Market Analysis:
EuroSciCon is playing an important role in creating awareness and thus providing a platform to share and discuss on the factors effecting the Environment and the steps in improvising and overcoming the Water Pollution. The world must look into the impact factors of industrialization and globalization of the human man modern societies. Thus, EuroSciCon has taken a step in organizing the Water Treatment conferences to overcome with new ideas and share the aspects in making the world better and environmental friendly by bringing the eminent scientists, global researchers at one platform discussing and implementing the ideas for this Mother Nature.
Scope & Importance of Water Research:

Water is an abundant natural chemical (that may also be referred to as a substance or compound) and consists of H2O molecules. It is a simple inorganic compound that accounts for approximately 55-60% of the body mass of lean adult humans and is found throughout the human body where it occupies most of the volume of many of the body's fluids, cells, and therefore the tissues formed by such cells.
Water has important roles and functions in chemistry, biochemistry and biology due to its diverse properties (that is, the way it behaves). It has a vast scope since as it covers a wide range of subject matters or issues related to our complex life-supporting system. Scope of the subject can be described in terms of major areas of applicability as well as career opportunities related to the subject.
The major areas of applicability include:
Conserving the Ecosystem and the Bio-diversity
Managing the usage of Water Resources
Preventing & Controlling the Pollution.
Water Science also plays a key role in solving complex environmental issues of varying scale, including climate change, ozone layer depletion, energy crisis, desertification, urbanization, sequel on agriculture, and so on. Scope of the subject in terms of career opportunities is vast. For the last two decades, Water Treatment has been associated with several career opportunities
In this today's industrialized era, that we live, every component that we intake - air, water or food are contaminated by the man-made industrial activities. Today there is no place for "No zero pollution". To minimize this problem, knowledge of Water Sustainability study is essential. An in-dept. study of Water Treatment will help us in the following ways:
We can take a step ahead for the futuristic generations trying to adopt "Development Without Pollution of Water"
Knowledge about Properties of Water & Different Water Borne Diseases.
Playing an effective role in protecting the environment by "Demanding Changes in Law and Enforcement Systems".
Having a "Positive Impact" on "Quality of Life".
Creating a "Concern and Respect for the Environment".

Water Treatment Development in the UK region from the past few years:
The UK is home to a highly successful water industry – and one that is ready to respond to global opportunities. Offering cutting-edge products and technology, as well as internationally renowned consultancy, the UK's adaptable and innovative solutions can help to address any water-related challenge, wherever it may be in the world.
Their Water Industry is growing in different way such as:
Water sourcing - The UK has a successful record of helping to access new water sources
Quality water delivery - UK experts can help ensure that water supplies reach their destination
Treated water for reuse - The UK is internationally renowned for the treatment and recycling of sewage
Balancing water usage - UK expertise can help countries manage the supply and consumption of water
The digital utility - UK state of the art modeling and analytics tools are enabling utilities to transform
Flood resilience - The UK has a long and successful history of dealing with floods, from prevention to clean-up
Advisory services - The UK can offer professional advice across all areas of the water industry
Research, innovation and training - The UK is leading the way in water industry research and training.
Having affordable and safe drinking water is a goal common to all countries. Nevertheless, 1.1 to 1.8 billion people globally lack access to safe water. It has been predicted that two-thirds of the world's inhabitants could live in water-stressed conditions by 2025, exacerbated by the demands of a growing population, increased urbanization and climate change.
The UK can help countries to respond to these considerable challenges. It has developed pioneering new technologies to help identify new sources of water, as well as cutting-edge methods in desalination. Moreover, in the field of dam design, maintenance and inspection, the UK's skills, capabilities and thoroughness are widely recognized. Meetings and consultations of all stakeholders - elected authorities, executive authorities, business, NGO, etc. - play an important role in the process of wide reproduction and practical fulfillment of the ideas of justifiable development. Such meetings and consultations are an important part of the Program on Sustainable Cities.
Learn More
Global Top Environmental Science Universities
USA Environmental Science Universities
Harvard University | EuroSciCon Conferences | Massachusetts Institute of Technology | Stanford University | Water Treatment Conferences | University of California Berkeley | California Institute of Technology | Johns Hopkins University | Water Treatment Conferences | University of California San Francisco | Yale University | Princeton University | Scripps Research Institute | Cornell University | Duke University | Washington University in St. Louis | Columbia University | Rockefeller University | University of California San Diego | University of Chicago | University of Wisconsin Madison | University of Michigan | University of Pennsylvania | University of Washington | Northwestern University | Vanderbilt University | Emory University | University of Texas | Brown University | Indiana University | EuroSciCon | University of Arizona | Ohio State University | EuroSciCon | University of Alabama | University of Pittsburgh | Michigan State University | University of Virginia | Arizona State University | Brandeis University | Georgia Institute of Technology | University of Florida | Purdue University | University of Maryland | New York University | University of Utah | University of Kansas | University of Rochester | Colorado State University | Boston University | Florida State University | EuroSciCon Conferences | Wesleyan University | Miami University | Albany Medical College | Water Pollution Conferences |
European Environmental Science Universities
University of Oxford | EuroSciCon | University of Cambridge | University of Copenhagen | EuroSciCon Conferences | University College London | Imperial College London | Swiss Federal Institute of Technology Zurich | University of Zurich | Karolinska Institute | University of Munich | University of Edinburgh | Pierre and Marie Curie University | Water Treatment Conferences | Heidelberg University | University of Manchester | Catholic University of Leuven | University of Helsinki | Freie Universität Berlin| Utrecht University | Uppsala University | Wageningen University and Research Center | Humboldt-Universität zu Berlin | University of Groningen | University of Barcelona | Technical University of Munich | Leiden University | University of Basel | University of Strasbourg | Ghent University | King's College London | EuroSciCon | University of Geneva | University of Dundee | Lund University | Johann Wolfgang Goethe University Frankfurt am Main | University of Göttingen | University of Freiburg | Stockholm University | University of Gothenburg | Water Polution Conferences | University of Sheffield | Eberhard Karls University, Tübingen | University of Padua | University of Würzburg | Université Paris-Sud | University of Vienna | University of Bristol | Free University of Brussels | EuroSciCon Conferences | University of Milan | University of Amsterdam | University of Nottingham | University of Hamburg | University of Oslo | University of Leeds | University of Birmingham | University of Southampton | University of Bern | University of Cologne | Medical University of Vienna | University of Münster | University of Lisbon | University College Dublin | University of Aberdeen | University of Liverpool | Trinity College Dublin | Delft University of Technology | Bielefeld University | University of Leipzig | Cardiff University | University of York | University of Regensburg | University of Warsaw | Water Treatment Conferences |
Asian Environmental Science Universities
University of Tokyo | National University of Singapore | EuroSciCon | Kyoto University | Peking University | Tsinghua University | Weizmann Institute of Science | Osaka University | EuroSciCon Conferences | Seoul National University | Shanghai Jiao Tong University | Fudan University | Zhejiang University | Tel Aviv University | Water Pollution Conferences | Hebrew University of Jerusalem | University of Hong Kong | Tohoku University | Nanyang Technological University | Korea Advanced Institute of Science and Technology | Hokkaido University | National Taiwan University | Keio University | Shandong University | Nagoya University | Sungkyunkwan University | Yonsei University | Kyushu University | Sun Yat-sen University | Huazhong University of Science and Technology | Wuhan University | University of Science and Technology of China | Tokyo Institute of Technology | Tokyo Institute of Technology | EuroSciCon Conferences | King Abdulaziz University | National Cheng Kung University | Kobe University | Korea University | Pohang University of Science and Technology | EuroSciCon | Indian Institute of Science | Nankai University | Tongji University | King Saud University | Nanjing University | Water Treatment Conferences | Harbin Institute of Technology | University of Tsukuba | Kyung Hee University | Sichuan University| Xiamen University | Chonnam National University | Jilin University | Central South University | University of Tehran | Aligarh Muslim University | Chinese University Hong Kong | University of Delhi | South China University of Technology | Waseda University | Okayama University | Southeast University | Soochow University | Mahidol University | Hiroshima University | Tianjin Medical University | Kanazawa University | Tehran University of Medical Sciences | Kumamoto University | Kyungpook National University | EuroSciCon Conferences | National Yang-Ming University | China Medical University Taiwan |
Australia & New Zealand Environmental Science Universities
University of Queensland Australia | University of Melbourne | University of Sydney | EuroSciCon | Monash University | University of New South Wales | Water Treatment Conferences | EuroSciCon Conferences | University of Western Australia | University of Auckland | University of Otago | University of Adelaide | Australian National University | University of Queensland Australia | Water Pollution Conferences |
Environmental Science Societies
European Environmental Societies
European Environment Agency | EuroSciCon Conferences | Water Treatment Conferences | Confederation of European Environmental Engineering Societies | Society of Environmental Toxicology and Chemistry | Copernicus benefitting society and the environment - ESA | EuroSciCon | Energy and the Environment - European Physical Society (EPS)| ENEP Membership - Society for the Environment | Water Pollution Conferences | EEB – The European Environmental Bureau|
Asia-Pacific Environmental Societies
Environment, Education and Society in the Asia-Pacific | EuroSciCon Conferences | Environmental Governance | UNEP Asia Pacific - UN Environment | Geo ecology Energy Organization (GEO) | Water Treatment Conferences | Irish Peatland Conservation Council (IPCC) | EuroSciCon | National Trust for Nature Conservation | Nature Conservation Society of Japan
USA Environmental Societies
EuroSciCon | EuroSciCon Conferences | National Association of Environmental Professionals (NAEP) | Society of Environmental Journalists | Society for the Environment | National Environmental Health Association: NEHA | Geothermal Energy Association | Solar Energy Industries Association | Association of Environmental Professionals | North American Native Fishes Association | African American Environmentalist Association | Conservation International Earth System Governance Project (ESGP) | Global Environment Facility (GEF) | Intergovernmental Panel on Climate Change (IPCC) | International Union for Conservation of Nature (IUCN) | Water Pollution Conferences | United Nations Environment Programme (UNEP) | World Nature Organization (WNO) | EuroSciCon Conferences | Dancing Star Foundation | Deep Green Resistance | Earth Charter Initiative | Earth Day Net | Earthwatch | Environmental Defense Fund | Fauna and Flora International | Foundation for Environmental Education | Forest Stewardship Council | Frankfurt Zoological Society | Friends of Nature | Friends of the Earth | Global Footprint Network | Global Witness | Great Transition Initiative | Green Actors of West Africa (GAWA) | Green Cross International | Inter-American Association for Environmental Defense | International Analog Forestry Network | Water Treatment Conferences |
Related Conferences to Environmental Science
Annual Summit on Sustainable and Renewable Energy August 13-14, 2018 Paris, France | EuroSciCon Conferences | 2nd Edition of Global Summit on Renewable Energy & Emerging Technologies October 5-6, 2018 Madrid, Spain | Water Pollution Conferences | European Congress on Applied Science & Innovative Engineering Nov 12-13, 2018 Athens, Greece | EuroSciCon | EuroSciCon Conference on Climate Change December 3-4, 2018 Amsterdam, Netherlands
Related Journals to Environmental Science
Journal of Pollution Effects & Control | EuroSciCon Conferences | Journal of Earth Science & Climatic Change | Journal of Environmental & Analytical Toxicology | Journal of Petroleum & Environmental Biotechnology | Journal of Pollution Effects & Control | Journal of Environmental Analytical Chemistry | Journal of Ecology and Environmental Sciences | Journal of Hydrology: Current Research | Journal of Industrial Pollution Control | Journal of Irrigation & Drainage Systems Engineering | EuroSciCon | Water Pollution Conferences | Journal of Civil & Environmental Engineering | International Journal of Waste Resources | Research Journal of the Water Pollution Control Federation | Journal of Sustainability of Water Quality and Ecology | Journal of Environmental Pollution | EuroSciCon Conferences | Journal of Water Quality, Pollution and Health | Journal of Water Chemistry and Technology | Journal of Water, Air, & Soil Pollution.| Water Treatment Conferences |
Related Job Opportunities of Environmental Science
Past Conference Report
6th Edition of International Conference on Water Pollution & Sewage Management 2018 was organized during July 26-27, 2018 at Rome, Italy With the support and contribution of the Organizing Committee Members, we successfully hosted the event at the conference venue.
Firstly we must thank you for trusting us and participating at Water Pollution 2018, a global platform to discuss various important aspects of Environment and human impacts.
There are infinite reasons to extend our gratitude to you for making the Water Pollution 2018 outstanding conference. We couldn't have done it without your continuous support and believe towards our organization, which mutually made to achieve new height in the field of Environmental Pollution and it's effect.
The conference was marked by the attendance of young and brilliant researchers, business delegates and talented student communities representing more than 30 countries, who have driven this event into the path of success.
The conference was organized around the theme "Be a part of Solution, Not the Pollution!!". The event implanted a firm relation of upcoming strategies in the field of Environmental Science with the scientific community. The conceptual and applicable knowledge shared, will also foster organizational collaborations to nurture scientific accelerations. Dragos Brinzea, Ambitum Cevre Consult, Romania was the moderator of Water Pollution 2018. We are much thankful to Moh Sholichin for his great support and help.
The conference proceedings were carried out through various Scientific-sessions and plenary lectures, of which the following Speakers were highlighted as Keynote speakers Linda Grinberga, Latvia University of Agriculture, Latvia; Eduard Rott, University of Stuttgart, Germany; Xiao Zhang, Chinese Academy of Meteorological Science, China; The conference witnessed an amalgamation of peerless speakers, Keynote speakers, well-known researchers and delegates who enlightened the crowd with their enviable research knowledge and on various alluring topics related to the field of Environmental Health, Water Pollution Treatment and Control through their fabulous presentations at the podium of Water Pollution 2018.
EuroSciCon offers its heartfelt appreciation to all the Organizing Committee Members, Chairs and Co-chairs, Speakers, Students, Media Partners and Editorial Board Members of Journal of Environmental Research and Journal of Water Pollution and Control who supported the conference in every aspect for the awe-inspiring exhibition at the venue.
We are also obliged to various delegate experts, company representatives and other eminent personalities who supported the conference by facilitating active discussion forums. So as continuation of Water Pollution 2018, We would like to heartily invite you to our upcoming 10th Edition on Water: Pollution, Treatment & Research scheduled March 14-15, 2019 London, UK. We look forward to seeing your benign presence with active contribution and support to make this event successful once more.
Get Water Pollution 2018 Conference Proceedings - Click here